Can black walnut shells be used for smoking meat? In their normal on the ground form, absolutely not! While there are some people with a walnut tree in the yard who have tossed a few in and claim they're fine. You don't instantly drop dead from smoking one cigarette either, but that doesn't make it a good habit.
You should NEVER use black walnut shells on the ground for smoking meat. The shells have an oily and potentially toxic resin that is unhealthy – only black walnut shell chips that have been refined, cleaned, and processed should ever be used in your smoker.
While this ban doesn't apply to walnut wood, which can be used for smoking (but isn't a good choice in most cases – it's better as a hot burning firewood or a hardwood in demand for non-cooking uses), but this also can cause some confusion. You can smoke with pecan wood so why not use walnut? If you can eat the nut the shell should be safe, right?
Well, that's not the way it works.
The short answer is this: don't use black walnut shells on the ground. If you have a bag of coarse, crushed, and refined shells that are made into chips – then those can be used sparingly on the grill for a bit of extra strong smoke flavor.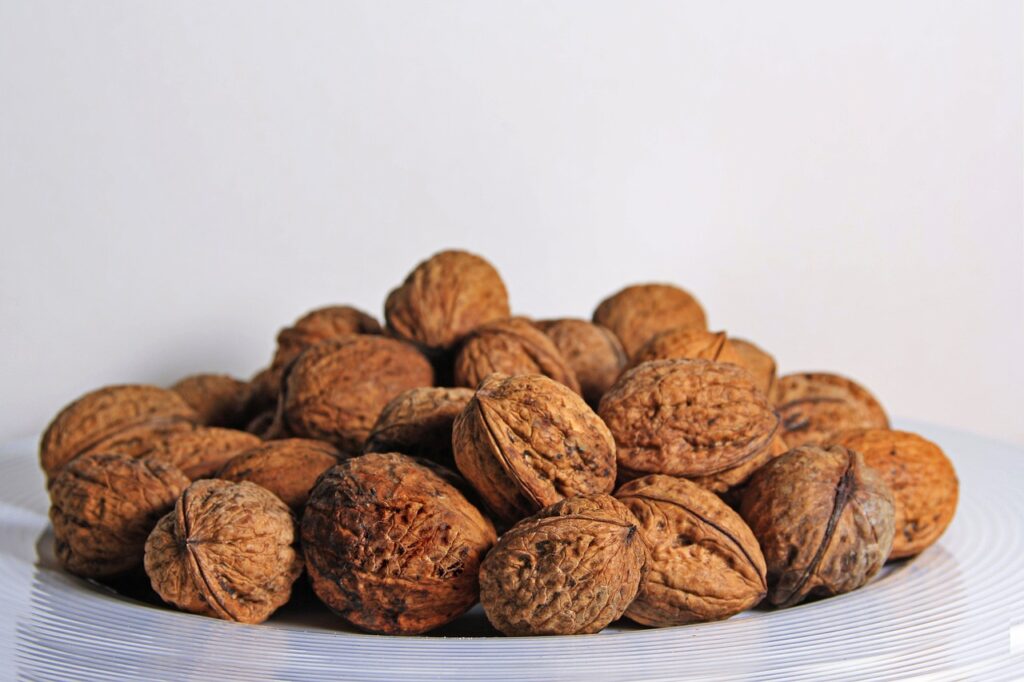 Don't Toss Your Walnut Shells Into the Smoker
Many professional barbecuers don't use walnut as a wood for smoking anyway. Why? Because it has an extremely hard flavor that can be overpowering. It's much stronger than hickory and most smokers find it not as pleasant. That said, black walnut wood in small chunks mixed with other wood can deliver a stronger aroma if you don't like the milder smoky flavors as much.
It is a balancing act – but that's the wood from a black walnut tree. The actual walnut shells are an entirely different matter!
Not even taking the bitter flavor into account:
Anyone with allergies to other nuts is likely to have a reaction to smoke from these shells
The shells contain juglone, a toxin that is used for pesticides and in large quantities have a comparable effect to people as cyanide
There are simply so many better options to get a strong wood smoke smell – ones that aren't toxic
So what's the exception?
Smoke Meat with Walnut Shell Chips (Refined & Processed)
There are places that offer coarse crushed shells – places like Aussie BBQ Smoke. This is the one situation where you might be okay since these have been processed but keep in mind that it's still going to be a very strong and smoky flavor that will be overpowering to many people.
This will be stronger than hickory wood, stronger than mesquite, and it's going to be a long way from the flavor that comes from pecan wood or crushed and refined pecan shells. Even those who enjoy smoking meat a lot will often find the flavor to be a bit overpowering.
Walnut just isn't the type of wood to use for smoking in most cases, and the shells, even in wood chip form, are going to be even stronger.
What Can You Smoke with Walnut?
If you are going to be stubborn, basically the refined shells can and should be used the same way as you would use walnut for smoking. That means because of the strong flavor of smoke you are only going to want thick red meats and wild game meat where a smoking process that delivers a strong (to some overpowering) smoke flavor using nut shells might actually be better than the natural gaminess that would otherwise remain.
Whether it's game or red meat it doesn't change the fact that you want to make sure to use with a light touch. There's a reason that most BBQ specialists choose history or oak instead. Most will avoid smoking with these meats and chose something with a less harsh, more flavorful smoke, but again, in small quantities when mixed with other woods this can work.
Black Walnut Shells Aren't Your Friend – Trust Me
I came from a lumber family, so walnut was always for wood workers and furniture makers – it wasn't something you tossed into the fire pit or used for smoking meat. Ignoring all the potential health issues, they're just not on the premium end of good smoke flavors.
In other words, if you're looking for delicious smoky flavors and the best that smoking meat can offer, you're not going to find it here. Eschew the walnut shells, especially those on the ground, and you'll be much happier.
If these are going in a fire, it should be in a burn barrel with the trash to prevent any animals from eating too many of these – because there's enough toxins in the shell that affect animals that they can come to harm, too.
This Is Your Backyard Friend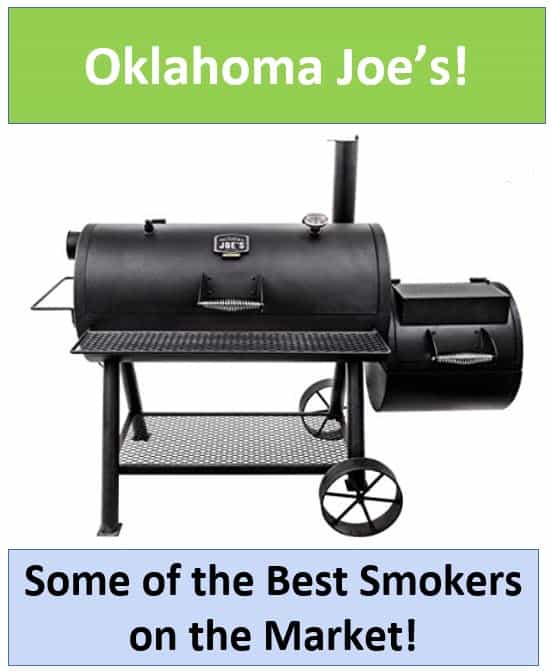 Hope you found this article helpful. If you have a walnut tree that ever comes down because of a storm here's a bonus bit of advice: call a local mill and see if they can use it – it might be worth good money to them. Certainly a better use than overly harsh smoke when firing up the smoker!
Other Articles You May Enjoy